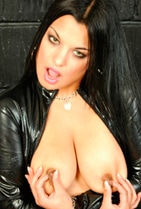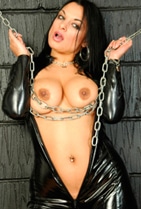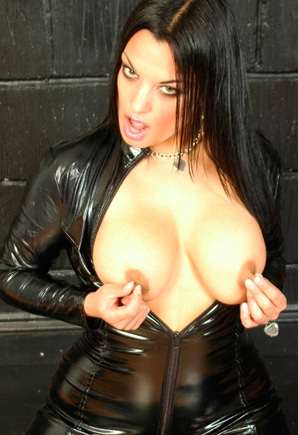 Aidan
BiSexual Kinky Femdom
"I eat pussy and I suck cock..!! I'm a bisexual head-strong, sexually adventurous hussy. Minge or dick - even minge AND dick. Twosomes, threesomes - whatever, where ever. My body is sizzling hot - in my latex and leather outfits, I'm a temptress lush - black hair, green eyes. I am fucking hot and always fucking horny. I am a confident dominatrix. A femdom with a fascination in taking control. I am rude and ruthless and dangerously delightful. I have a very vivid imagination and text sex is just one of my fetishes. I can send you pictures like you could never imagine. I'm a fiendish flusey. I'm currently seeing two men and one woman. I'm a powerful entity with the skills to satisfy any kinky sex slave. Do you want to worship me? I want to fuck you with huge implements whilst I ride your face. Are you ready for FILTH, do you want to get XXXtreme? Then TEXT ME - your gonna fucking love it..!".
AGE:

27

LOCATION:

North East, London

STATUS:

Bisexual relationships

SEXUAL PREFERENCE:

group sex, men & women, anal, deep penetration, dressing up, role playing, sex toys, rimming, whipping, shackles, S&M, bondage, dressing-up, swinging, vaginal clenching. deep throating, leather and latex, bondage, stripping, group sex, bdsm
Extreme and bizarre 121 adult chat with Britain's kinkiest kinksters
Send and receive kinky messages, rude and explicit pictures all on your mobile phone. Whatever, or whoever, you're into, you will find the perfect playmate here. It's all about doing and being anything you want (and we mean ANYTHING!) – no rules, no boundries, just 100% fucking fetish filth. Anything goes 121 adult chat.