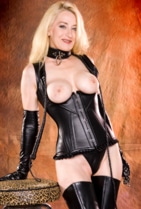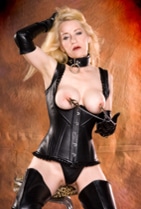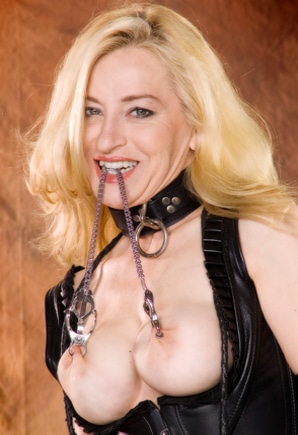 Madam
No-Nonsense Dominatrix
"I am a no-nonsense mature dominatrix madam mistress. I am a S&M sexpert in BDSM humiliation, forced feminisation, spanking and orgasm denial. With my long blonde hair, stunning green eyes and super fit and trim hot sensual body - I can intimidate any man to surrender to my power. I trap my sex slaves - bounding and gagging them with my tools of torture. Do you want to get arse fucked hard and mercilessly with my horse-cock black strap on? I am a sadistic teacher and want to smack and abuse you whilst forcing you to eat my hot pussy. I want to discipline you with cold steel and hot-wax. Are you getting hard thinking about it!!?? Well text me NOW...BUT only if you are willing to be trained as my personal slave - you must be very open-minded and MUST submit to ALL my commands. If you're a good boy - I will let you see some really rude and VERY crude x-rated pictures of me!".
AGE:

44

LOCATION:

Inverness, Scotland

STATUS:

In a open relationships

SEXUAL PREFERENCE:

bondage, discipline, dominance, S&M, spanking, chaining, paddling, whipping, role playing, dressing up in leather and latex, hardcore kinky sex, pain & pleasure, exotic & fetish fantasies, water sports, anal, deep throating, oral, humilatio
Extreme Domination from Pro Dommes Straight to Your Mobile
Does extreme domination get you hard? Do you crave to get on your knees for a fierce, exquisite Domme? We offer the finest example of fetish sex text chat and D/s roleplay right here. You crave to please, ache to serve and now you can. Choose your powerful, ball busting FemDomme or compassionate, orgasm denying Mistress, text her and prepare to serve your better! 100% kinky satisfaction guaranteed. You won't find more experienced, kinkier fetish lovers anywhere else on the web.