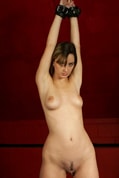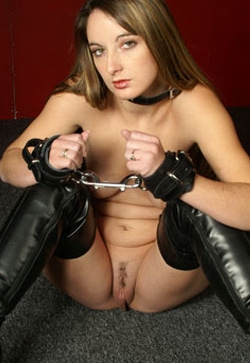 Octavia
explore your fantasies
i am Octavia, a natural sub who craves Domination. i am here to be Your subject, to comply with Your instructions, to give You ultimate pleasure. i'm a total exhibitionist with a passion for obedience training. i love my assignments, the kinkier, stranger the better. Pleasing Master makes me so wet, but i will not bring myself pleasure unless my Master wishes it. Do you wish it Master? May i give You my pleasure, or must i earn it? i'm not like these other submissive girls, i'm a born servant.
AGE:

22

LOCATION:

Crawley, South East

STATUS:

Unknown

SEXUAL PREFERENCE:

I live to serve, my biggest fantasy - being chained naked to a park bench, my Master filming the reactions of passers by whilst people touch and fondle me.
Text sex lines have never been more submissive, it's all about You
We were kinky long before it was trending! We have decades of experience in delivering the ultimate in kinky phone sex lines. Our submissive girls are on hand 24 hours a day, 7 days a week to meet your Dominant needs. We have subby sluts, slaves, kinky bitches and just all round filthy slags at your fingertips. Open your mind to the endless possibilities, pleasure that you only thought possible in your darkest fantasies, it's just a text away.